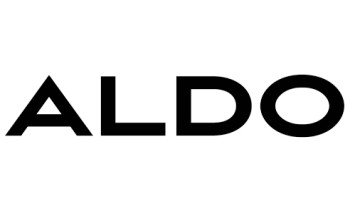 ALDO Accessories 礼品卡
用加密货币支付 ALDO Accessories 。用Bitcoin, Lightning, Ethereum, Binance Pay, USDT, USDC, Dogecoin, Litecoin, Dash买 ALDO Accessories 礼品卡 .电子邮件即时交付。无需注册帐户。用加密货币生活!
As a natural extension to the ALDO brand, in December 2008 India opened its first ALDO Accessories store. Customers can enjoy the same quality and affordability in accessories as they have come to expect in footwear. Every season ALDO Accessories reveals a new selection of merchandise that is fresh, on-trend and reflective of what is hot on the global fashion scene. This unique retail concept has quickly become a top destination for all the must-haves in accessories and handbags.
1. Use an outlet locator to locate the nearest Aldo store around you that accepts this voucher.
2. Choose your desired option from their collection.
3. At the checkout, use your voucher to redeem it.
The voucher CANNOT be used ONLINE. It CAN ONLY be used OFFLINE.
The person who has the Major Bands GV Code is deemed to be the beneficiary
Do inform the cashier that you plan using the GV for making payments before billing
Only the listed Major Brands outlets at its sole discretion accept the GV. Major Bands may add or remove an outlet without giving any prior notice.
More than one GV can be used in one bill
The is a One time use GV.
No Credit note / Refund for the unused amount of the GV will be given
Major Bands Insta Gift Voucher (GV) / Gift Card CANNOT be revalidated once expired
Major Bands Insta Gift Voucher (GV) / Gift Card can be used during the sale
Any dispute related to the Instant Gift Voucher (GV) should be referred to the issuing company and the decision of the issuing company shall be final
Major Bands makes full efforts to accept Instant Gift Voucher (GV) / Gift Card, but on account of any technical/administrative reasons an outlet may refuse to accept the same
If an Instant Gift Voucher (GV) / Gift Card gets blocked on account of the technical issue, it would get enabled in 72 hours
Gift vouchers validity can not be extended once expired.
礼品卡怎样兑换
使用您喜欢的币付款
在大多数情况下,您的付款会在同一分钟得到确认。
就是这么简单,可以使用您的礼品卡啦!
兑换卡时需遵守根据零售商的说明和规定。
ALDO Accessories 不接受加密货币,但通过 Bitrefill 您可以用比特币或其他加密货币购买 ALDO Accessories 礼品卡。然后可以在 ALDO Accessories 使用此礼品卡
您可以轻松地将您的比特币或加密货币转换为 ALDO Accessories数字礼物卡。
输入你想要的ALDO Accessories 礼品卡金额 。
选择您要用于支付的加密货币,例如比特币、比特币闪电网络、以太坊、USDT、USDC、莱特币、狗狗币、达世币。或者,您可以使用 Binance Pay 进行支付。
一旦您的付款被确认,您将获得您的 ALDO Accessories 礼品卡代码。
一旦您购买了 Bitrefill 的ALDO Accessories 礼品卡,它几乎会立即通过电子邮件发送给您。或者您可以直接从结账页面兑换礼品卡。
如果您有其他的问题,您可以访问 我们的帮助中心 我们很乐意为您提供帮助。