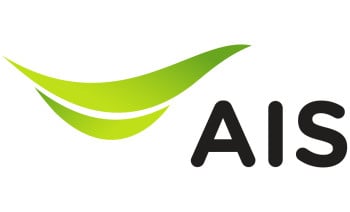 AIS 充值
在 AIS 上使用比特币或加密货币。用比特币,闪电网络,达世币,狗狗币,莱特币,以太坊支付。即时邮件交付。无需开户。用加密货币满足您的一切消费需求。
Great experience buying with them, only time it took was for payment confirmation and boom
Happy refilling my phone with bitcoin and now more happy doing it with litecoin. Integration with LTC wallet(s) on Android could be made easier. Integrate with Jaxx, which has Shapeshift on board, and you'll be supporting virtually all cryptocurrencies!
Very good service, I like it! Because it's fast, easy, transparent and fair. Sure it's a more expensive the buy it in a shop, but for a service like this it's ok. Also the refund of a wrong transaction worked fine, I filed in the right number, but the wrong provider.
I needed a few Thai Baht on my travel phone to get ready for holiday, and found this service by accident. The experience of my first transaction was flawless. You are now in my Favorites Bookmarks.
So quick and easy. All I needed was to scan the QR on the computer screen with my phone and it was done.
We are ALL $ATO$HI
2022-04-20
นี่ไม่ใช่บัตรกำนัลเงินสดและไม่สามารถแลกคืนเป็นเงินสดหรือเครดิตอื่นได้ บัตรกำนัลอิเล็กทรอนิกส์จะไม่ถูกแทนที่หรือคืนเงินหากสูญหาย ถูกขโมยหรือหมดอายุ เราจะไม่รับผิดชอบต่อบัตรกำนัลอิเล็กทรอนิกส์ที่ถูกแลกหรือนำไปใช้ในทางที่ผิดโดยผู้อื่นนอกเหนือจากผู้รับที่กำหนดไว้แล้ว บัตรกำนัลอิเล็กทรอนิกส์นี้ไม่สามารถออกให้ใหม่หรือต่ออายุได้หลังจากหมดอายุ คูปองบัตรกำนัลอิเล็กทรอนิกส์นี้ไม่สามารถนำไปใช้ซื้อคูปองอื่น ๆ ได้ สามารถใช้ได้เพียงครั้งเดียว บัตรกำนัลอิเล็กทรอนิกส์ไม่สามารถนำมาเพิ่มเงิน ยกเลิกหรือคืนเงินได้
1.

输入电话号码&金额

输入电话号码和您要我们充值的金额
2.

使用Bitcoin支付

在大多数情况下,您的付款会在一分钟内得到确认
随时随地即时充值
使用 Bitcoin支付
为其他人充值
186个国家/地区中任何的号码
---