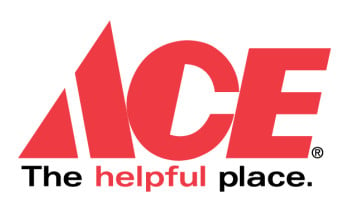 Ace Hardware 礼品卡
Bitrefill's Ace Hardware gift card lets you purchase all your home improvement necessities and pay with Bitcoin, Ethereum, Litecoin, Dash, and Dogecoin.
Ace Hardware offers the resources of a trusted, national brand with the personal touch of a neighborhood hardware store. By offering a more personal kind of helpful, we ensure our customers succeed at taking care of and maintaining their home. Neighborly. Experienced. Straight-forward. Good-humored. Community centric.
Using your eGift Card is simple! You can redeem your eGift Card on www.acehardware.com or in an Ace Hardware store, see instruction below for in store:
Print this page
Bring this printed eGift Card to any Ace Hardware
Give this eGift Card to the Team Member at the time of payment
Any unused amount can be used towards future purchases
Questions or Comments? Email our Customer Service at: carecenter@acehardware.com
Ace Hardware Redemption Instructions: Please accept this eGift Card like any other Ace Gift Card. To redeem funds from this eGift Card, scan the barcode or follow the normal steps for manual gift card redemption on your point of sale system. If any balance remains on the eGift Card, please return this eGift Card to the customer along with a copy of their eGift Card receipt.
This card is redeemable only for purchases at participating Ace Hardware locations or online at www.acehardware.com. It cannot be used to purchase gift cards or pay Ace Hardware accounts. Except as required by law, this card is non-refundable and cannot be returned or redeemed for cash. No value until purchased and activated. Each time this card is used, the purchase amount will be debited against the available balance. This card does not expire and has no fees. Lost or stolen cards will be replaced for the remaining value only with card number and satisfactory proof of purchase. For complete terms and conditions, visit www.acehardware.com/gift-card-terms-and-conditions. Purchase, use or acceptance of this card constitutes acceptance of all terms and conditions, including a binding confidential arbitration clause and waiver of your rights to a jury trial and class action participation. This card is issued by Ace Incentives, Inc. For balance inquires please visit www.acehardware.com/balanceinquiry or call 1-888-827-4223
礼品卡怎样兑换
使用您喜欢的币付款
在大多数情况下,您的付款会在同一分钟得到确认。
就是这样,准备使用它!
兑换卡时需遵守根据零售商的说明和规定。
Ace Hardware 不接受加密货币,但通过 Bitrefill 您可以用比特币或其他加密货币购买 Ace Hardware 礼品卡。然后可以在 Ace Hardware 使用此礼品卡
您可以轻松地将您的比特币或加密货币转换为 Ace Hardware数字礼物卡。
输入你想要的Ace Hardware 礼品卡金额 。
选择您要用于支付的加密货币,例如比特币、比特币闪电网络、以太币、USDT、USDC、莱特币、狗狗币、达世币。或者,您可以使用 Binance Pay 进行支付。
一旦您的付款被确认,您将获得您的 Ace Hardware 礼品卡代码。
一旦您购买了 Bitrefill 的Ace Hardware 礼品卡,它几乎会立即通过电子邮件发送给您。或者您可以直接从结账页面兑换礼品卡。
如果您有其他的问题,您可以访问 我们的帮助中心 我们很乐意为您提供帮助。